---
Airbus Helicopters, formerly Eurocopter, is a division of Airbus Group formerly known as EADS group (European Aeronautic Defense and Space Company), a global leader in aeronautics, space and related services.
The company's mission is to provide the most efficient civil and military helicopter solutions to its customers who serve, protect, save lives and safely carry passengers in highly demanding environments.
⇒ SEE AIRBUS HELICOPTERS FLEET IN ACTION ⇐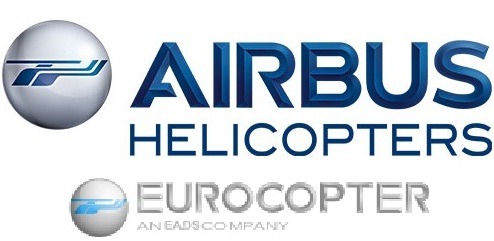 Eurocopter Group was created in 1992 with the merger of the rotorcraft divisions of Aerospatiale (France) and Deutsche Aerospace (Germany). In January 2014, the company was rebranded from EADS to Airbus Helicopters, opening a new chapter in its history.
By a process of successive integrations, Airbus – Eurocopter Helicopters has become the world-leading rotorcraft manufacturer with a turnover of 6.5 billion euros.
Flying more than 3 million flight hours per year, the company's in-service fleet includes some 12,000 helicopters operated by more than 3,000 customers in 152 countries. Its range of civil and military helicopters is the world's largest, with the civil fleet having achieved a 44 percent market share in the civil and parapublic sectors.
Airbus Helicopters international presence is marked by its 29 customer centers and participations and its worldwide network of service centers, training facilities, distributors and certified agents. The company employs approximately 23,000 people worldwide.
In line with the company's new identity, fully integrated into Airbus Group, Airbus Helicopters has renamed its product range replacing the former "EC" helicopter designation with an "H".