Do you think about the helicopter, because it is a quick way to overcome long distances in a open – safe space? Rent one of our helicopters so that you and your passengers can instantly defeat hundreds or even thousands of kilometers. Do you need a helicopter to move quickly? As one of the leaders in the industry, we offer our clients comprehensive services including helicopters charter – hire. Our offer is addressed to everyone who wants to use helicopters in a comfortable and safe way to meet their needs as well in Poland as anywhere in Europe.
At Helipoland, you can hire a helicopter that will be available 24/7 wherever you need it. We offer helicopters of various types, we help in planning the most convenient start and landing points for you. Using the helicopter you can be sure that it is the fastest and most effective means of transport. Do you want to travel far, beyond borders? We invite you to take advantage of the PlanePoland offer.
What is helicopters charter?
The term charter, commonly used in shipping, rail transport and aviation, should be understood as a helicopter rental for own needs. It may refer to the aircraft entrusted to the charterer along with the crew (pilot and service) or without it. There are also options related to entrusting a helicopter with support for a given place for a specified period (so-called time charter), or also chartering an aircraft for several cruises performed at irregular intervals.


Rent a flight
Advantages of chartering helicopters
The use of helicopter charter service saves a lot of time, which would have to be spent on the journey using traditional and conventional means of transport. Hire a helicopter provides freedom in traveling, independent of such external factors as traffic jams caused by an unexpected traffic accident or any other reason on the route chosen by us. However, the advantages of the described service do not end there.
Prestige and comfort
We offer services at the highest level, giving our customers only the most comfortable machines, at the controls of which during our flight training and other operations sit experienced pilots checked in all conditions. The crew of the aircraft suggested by us or selected by the client ensures the comfort of their passengers throughout the flight, enabling them to relax and pay attention to other activities or rest.

Time saving
As mentioned above, by choosing our services, you can be sure that you will spend less time on travel than on flights with airlines or by plane within a radius of around 1000 km. When choosing a helicopter charter, queues and waiting for a flight are omitted, there are no problems associated with delays in flights or lost luggage, as well as overfilling the ship's deck. In emergency situations, we are able to substitute a helicopter in a selected place within a few hours of placing an order.
Tailored to individual needs
Unlike charter of other aircraft, the choice of helicopters gives a much greater opportunity to choose where to take off or land. It is possible in any place, not only on the airport or other place approved for use as a landing ground, within the meaning of aviation law. We strive to meet the expectations of our clients by giving our helicopters at their disposal within a few hours from the order placed. Thanks to this helicopter charter may prove to be an excellent choice in emergency situations, when previously chosen means of transport have failed.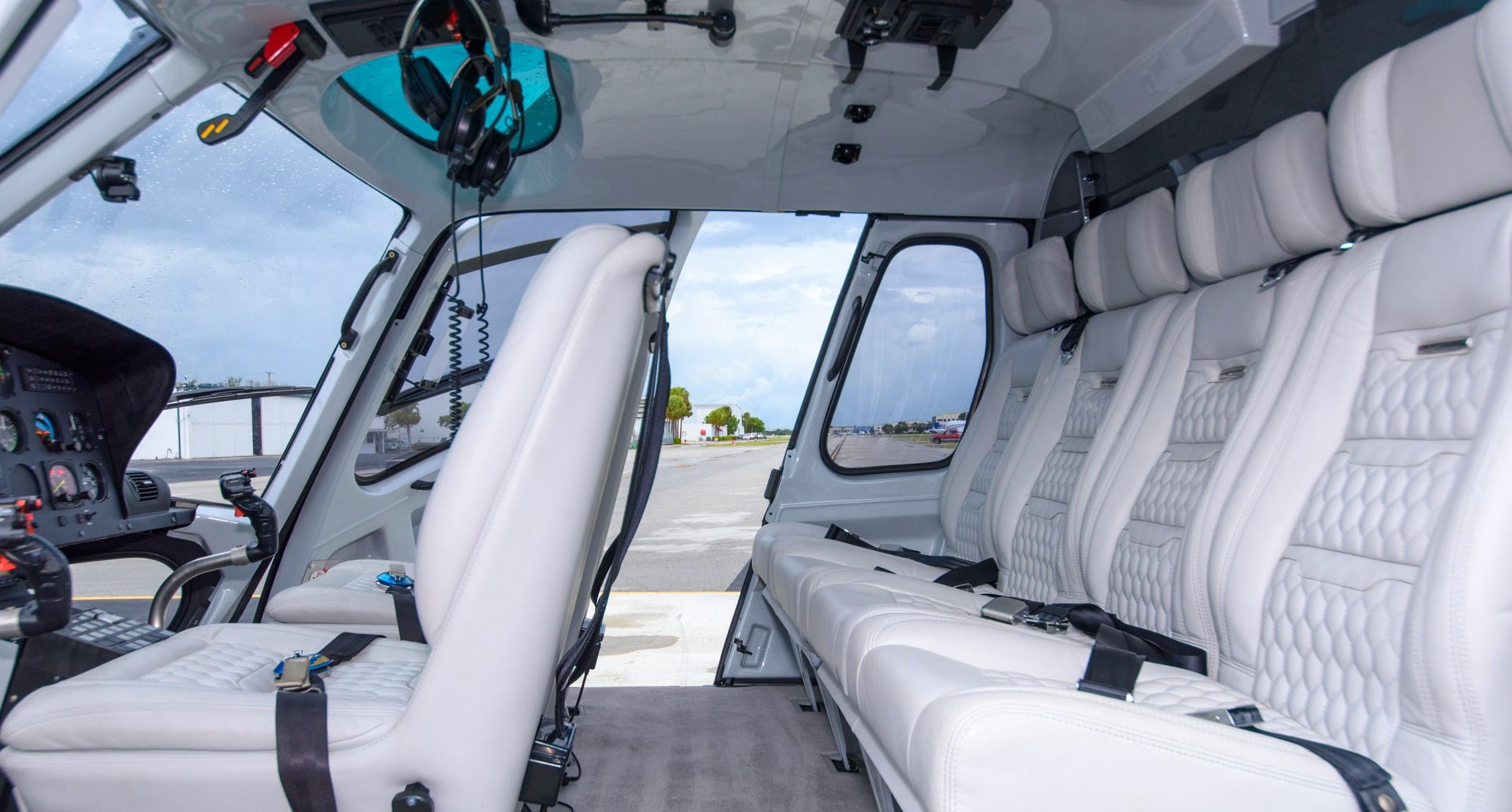 Each query related to the organization of helicopter hire is priced individually depending on many factors and details indicated by the ordering party. Prices start at PLN 2,200 per hour for a 3-passenger helicopter and reach EUR 2,500 per hour of flight by a fast VIP helicopter like AW109SP. The final price consists of many variables, among which the arrangements such as the place of take-off and landing are of fundamental importance, flight length (with longer flights the unit price per hour of flight may be lower than for short flights), number of passengers and the amount of luggage (this will determine which air machine will be selected). The flight can be made by participating in the costs together with the rest of the persons on board or in person with the pilot. We invite you to contact us, we will try to answer all questions that arise and prepare an individual quote best suited to your needs and budget.
Why is it sometimes worth to opt for a PlanePoland airplane among these air machines? The choice of this machine allows you to move quickly and economically at long distances, especially international ones. In case of domestic routes or in nearby areas abroad, the fastest will be a helicopter, while in the case of distances over 500 km more efficient, but possibly less spectacular may be an airplane. Depending eg on the distance and airports costs.
What we offer ?
business flights, so-called aerial taxi
recreational (viewing) flights
familiarization flights before the training
flights for cinematographers and photographers
service flights (power industry, gas industry, crane work)
helicopter support in the organization of engagement in the air as well as wedding / wedding flights
participation of the helicopter in events or various types of events, e.g. sports, company events
flights in holiday resort regions
Contact us and learn about our helicopter rental prices.