Helicopter flight training for LAPL(H), PPL(H) and CPL(H) pilots with HeliPoland.com – professionally and with passion for flying.
At HeliPoland.com we have been training helicopter pilots both with passion and professionalism. Among them are pilots seeking air adventure by helicopters, pilots fly to save time while maintaining the safety of transport and pilots who use their qualifications at work. With a dedicated team of experienced instructors, combined with Approved Training Organization HeliPoland.com friendly and professional atmosphere, learning to fly will be all the more enjoyable. The location of our main training base in close proximity to the mountains and large agglomerations make learning to fly the most effective and spectacular at the same time. Our flexibility to adapt the suitable time and place of training definitely facilitates cooperation.Below you will find a brief overview of the main courses we run. For more information click on the separate bookmarks in "Flight training"sub-navigation.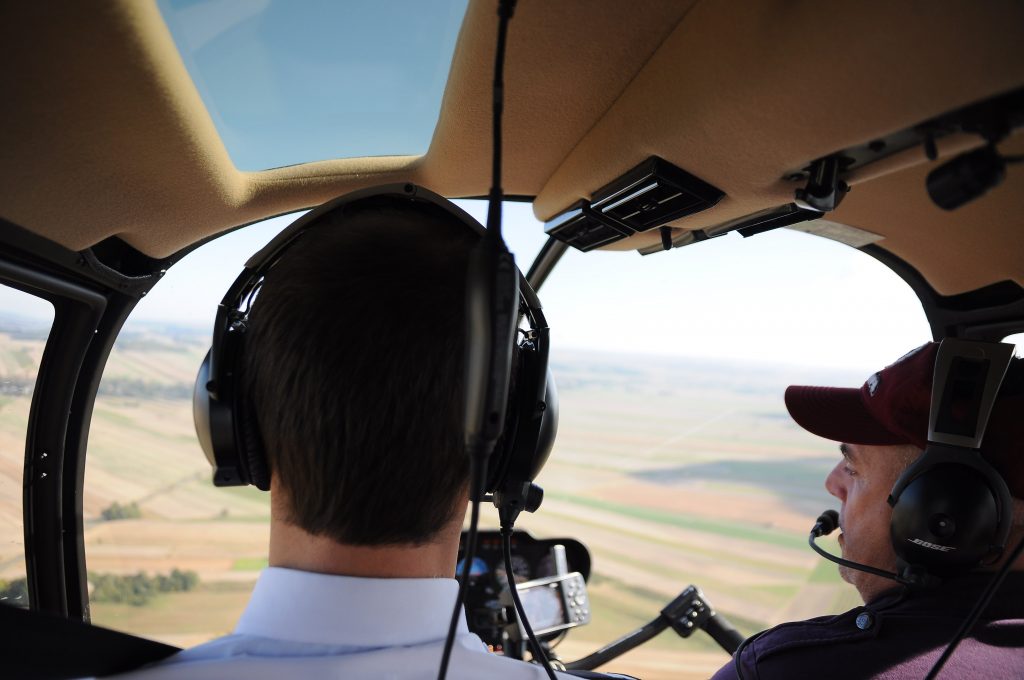 We offer theoretical and practical flight training courses:
for light helicopter pilot licence LAPL(H) – a license that allows you to pilot helicopters (to a maximum certified take off mass of 2000 kg and with maximum 3 passenger) for private purposes and during the day;
for private pilot licence PPL(H) –  a license that allows you to pilot helicopters for private purposes in day and also night conditions after obtaining VFR night rating;
VFR night rating helicopter training – this rating allows to perform night flights with positive visibility;
for commercial pilot licence CPL(H) – a license that allows you to pilot helicopters for commercial purposes during both day and night conditions;
for instrument rating IR(H) – this rating allows you to pilot helicopters in the meteorological conditions of reduced visibility (conditions below VFR minimums);
for instructor rating FI(H);
for recognition of qualifications acquired in military aviation;
for various turbine and pistion type ratings.
These trainings can be carried out on turbine and piston helicopters, for example:
Robinson R44
Sikorsky Schweizer 330/ S-333
Eurocopter EC120
Eurocopter EC130
Requirements for candidates and training course – on the example of PPL (H) license:
The preparation of a personal questionnaire with the declaration of accession to flight training.
Joining the theoretical lectures in a group or individually and self-education.
Joining the practical training in parallel with theoretical training or after its completion.
Issuing a certificate of completion of theoretical training – accession to the theoretical examinations with Civil Aviation Authority (CAA) board of examiners in the Polish CAA Office (ULC).
Obtaining a certificate of general radiotelephony operator in the Office of Electronic Communications (UKE) – no additional examination needed.
Obtaining appropriate aero-medical judgments before the first solo flight.
Issuing a certificate of completion of practical training – accession to the practical flight examination with CAA examiner.
After completing the theoretical examinations and practical flight examination with CAA examiner You get the private pilot license for helicopters.